Finding foreclosure deals is hardly a difficult thing in this market. With hundreds of thousands of foreclosures on the market all across the country, finding a property that meets standards and is discounted significantly from the original listing is simple enough.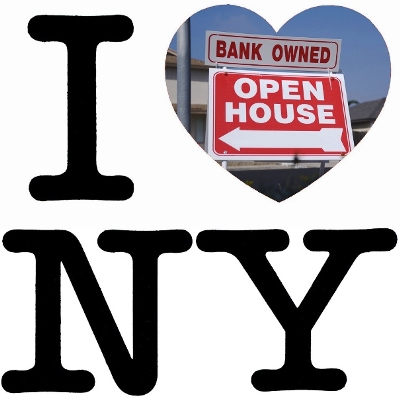 Of course, investors and homebuyers can make the process even simpler – and save more money – by heading to the locations that offer the maximum leverage for a buyer. There are few markets that better suit this description than New York City.
Since 2006, thousands of properties in the Big Apple alone have been foreclosed on and repossessed by banks and other lenders. Due to the high volume of distressed properties in the five boroughs, banks have neglected many properties and simply left them abandoned – resulting in thousands of homes that sit vacant and rotting.
In NYC alone, there are currently 3,751 open violations on bank-owned properties. Approximately one-third are in Brooklyn; the rest are scattered between Manhattan, Queens, the Bronx, and Staten Island. These violations include everything from blocked exits (like the kinds that led to two fatalities in a disastrous fire last April) to faulty wiring and unlivable conditions.
Of course, many of these properties are multi-family properties, like apartment buildings, meaning that people still inhabit these structures even though the current owner – the bank – has failed to maintain them as required by law.
As a result of this scourge, buyers who are looking for great deals have an excellent bargaining chip on their side in New York City. The leverage is simple: Buyers are willing to take a property off of the hands of the bank, meaning the bank no longer has to deal with violations and upkeep; in return, the buyer receives a hefty discount on their investment.
Using this situation to your advantage is one way you can gain an edge and exercise pretty significant leverage in the current market. Prices are already depressed; offering to step in and relieve banks of some of their outstanding inventory is a way to make them go even lower.
Naturally, many of these properties will require renovations to get them up to code and free of violations. But, the price differential still looks extremely promising for many potential targets in the city that never sleeps.