An investment in bank owned properties can only be successful if a number of tasks are done right. Here are some things to pay attention to if one is aiming for financial success.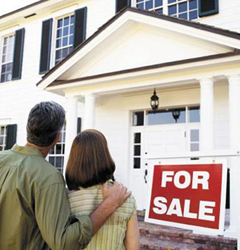 The Quickest Way to Realize Success in Foreclosure Investing
A good research is the foundation upon which a successful foreclosure investing should stand on. Selecting good homes from a huge volume of foreclosed homes can be quite challenging. The advertising and marketing strategies of sellers are sometimes heavily embellished and so one should be very exacting when assessing a particular property. There should already be a plan in place before even starting the search. It is important that the buyer of bank owned properties is clear on what they are looking for to keep from jumping into the first good advertisement they come across.
Preparing the budget is not a very difficult task especially if the plan is to purchase home by cash. If financing will be used then it may be prudent to secure a home loan pre-approval, which will indicate just how much a person can borrow. Knowing where you stand monetarily can simplify the whole process by reducing the number of homes that you need to look into.
The home inspection is a task that cannot be foregone. All distressed homes are sold as is and a personal inspection can reveal how much money will be needed to restore the home to a livable state. Be sure to hire a professional home inspector for the task. These experts can tell you whether the home is actually a wise investment choice. If the home has serious structural damages it may be a good idea to move along.
While banks will generally be more flexible when it comes to the buyers' demands it may be inappropriate to insist that the bank foot the bill for repairs. Absorbing the cost of repairs is clearly the buyer's burden and banks know this. If you make unreasonable demands on the bank, they may reject your offer altogether leaving you with no home to buy.
Make sure that all your financial documents are in order and submit them all to the seller. Competition in the industry is very stiff and you would definitely loath to lose a deal due to a technicality like a missing document. Banks receive multitudes of offers for their homes daily and they will usually go for the best offer. Incomplete documents can set you back for a day or two and you may lose the home this way.
Hone your negotiation skills. You will strengthen your negotiating position with the data you hold, that is assuming you have conducted your research well. You need to have a good handle of the pertinent information on the particular bank owned properties you are considering to purchase. Information like value comparisons and real market values are important in making an offer. The quality of the knowledge and information you possess speaks volumes about your character and sellers can see this easily. A lucrative career in foreclosure investing awaits those who are willing to put in the required effort.