One can buy a bank foreclosed home in South Florida and turn it into a rental home or fix it and then resell it later. This is what flippers have been doing and many flippers now are more responsible because they have learned lessons from the past housing boom and the current downturn.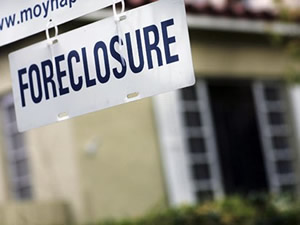 Flippers now are choosing cheap foreclosed properties with the most potential, rehabilitating them and making them more enticing to renters or buyers. They also now have deeper commitment to their property investments because of the repair costs.
Besides, they are now more prepared for times when there are no buyers or renters, unlike in the past when flippers just walked away from troubled investments.
Prospective buyers can choose from a lot of foreclosures in South Florida because the pace of foreclosure in the area is still rising, based on realtor associations in the area.
In Palm Beach County, more than 4,100 housing units received foreclosure actions in August, a sharp rise of 110 percent from August last year.
In Saint Lucie, nearly 1,700 foreclosures were filed, an increase of 57 percent from the same month in 2008. Martin County experienced nearly 250 foreclosure filings, up 8 percent compared to August last year.
According to Curtis Lowe, head of the St. Lucie Realtors Association, foreclosures and foreclosure sales on the Treasure Coast have also been rising. He said he has just sold a move-in ready bank foreclosed home at the asking price.
David Denslow, economics professor at the University of Florida, added that out-of-state property investors have started returning to South Florida. One of these is California-based investment fund LE 1 LLC led by Paul Elis.
Elis, who has been flipping houses for 40 years, has just bought a four-bedroom house in Palm Beach for $125,000 with the help of a local partner. He has remodeled it and has put it back for sale for $244,900. If the house is not purchased at his asking price, he can rent it out and wait for about two years before selling.
Some groups have been criticizing flippers because many of them contributed to the worsening of the foreclosure crisis, but many others recognize the role of the responsible flipper who buys an abandoned bank foreclosed home, repair it, remodel it and then put it back on the market for other responsible investors or homebuyers to buy.