Experiencing mortgage problems is no longer uncommon these days and you should not feel ashamed to seek foreclosure help. But some distressed homeowners make the mistake of working with a foreclosure rescue company that turned out to be a scam.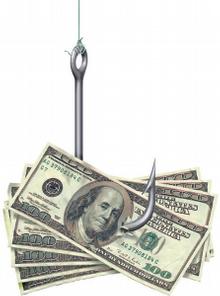 In order to avoid falling victim to these scam artists, the key is being sensitive to warning signs that will indicate that you are dealing with fakes. Here are just some of the red flags that you should look out for.
Contacts you out of nowhere – most fake foreclosure rescue operators seek out troubled homeowners by checking out the list of homeowners who received default notices from the local county. If you suddenly received a call or visit from a stranger claiming that their company can help you avoid foreclosure, you should be wary of their intentions.
Discourages you from speaking with other people – if you have been advised not to speak with other people regarding the assistance you are receiving, you should consider this as a warning sign. Scam artists will usually try to prevent distressed homeowners from discussing their mortgage problems with lawyers, financial advisers, accountants and even other family members for fear that they will discover their scam.
Asking for upfront payments – when someone asks you to pay a certain amount as upfront fee in exchange for helping you stop foreclosure, you certainly should think twice about dealing with this person. It is not customary for legitimate foreclosure rescue companies to ask for upfront fees especially since most states have prohibited them from doing so.
Convinces you to sign certain documents immediately – con artists will ask you to sign documents without telling you to read it first or have your lawyer review them. If this happens to you, you must keep in mind that it could be a scam to take possession of your property.