The Importance of Condo Insurance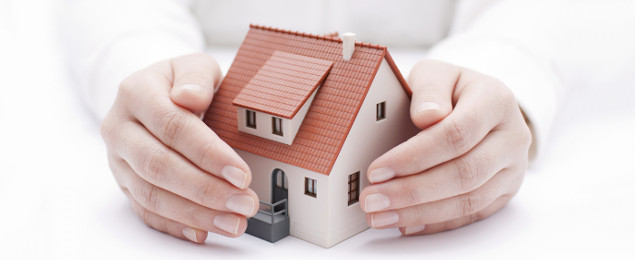 When you buy a home, homeowners insurance is a very important part of homeownership that helps to protect you and your possessions in the event of an unexpected circumstance. Although homeowner insurance policies vary, most policies at least cover the structure of the home. Furthermore, these policies also tend to provide some loss of content coverage and personal liability protection. Additionally, many homeowners insurance policies have add on options that allow you to further your coverage options for a higher monthly premium.
Regardless of whether you own a condominium or a multimillion-dollar mansion, having home insurance is an important part of being a protected homeowner.
Why Home Insurance Differs from Condo Insurance
If you are looking for insurance coverage for a condo, then it is essential for you to understand the key components of any homeowners insurance policy as well as the differences in insuring a condo in comparison to a home.
Insurance policies have six categories of coverage:
Primary dwelling
Additional structures
Personal property
Loss of use
Personal liability
Medical payments for non-residents
When insuring a condominium, the primary dwelling protection falls under the homeowners' association (HOA). More often than not, additional structures are not applicable when it comes to a condo and therefore is not included in coverage. Personal property protection is one of the most important things to look for in homeowners insurance for a condo since this is not covered by the coverage provided when you pay your HOA fees.
The other three aspects of the insurance policies (loss of use, personality liability, and medical payments) are the same for both homes and condos.
Therefore, when looking for homeowners insurance for your condominium, make sure you specifically obtain a policy with high personal property protection since the primary dwelling coverage provided by HOA will only cover the structure and does not include anything of yours that is inside the walls.
Master Policy
Now that you understand how condo insurance differs from insuring a home and condo, let's talk about two types of master policies. Your HOA master policy will either be "bare wall-in" or "all-in." It is essential for you to understand the difference in these two to help you get a better idea about how much individual insurance you need to cover the gaps in the policy.
Bare Walls-In Policy: This policy basically covers the external structure of the property, but will not cover fixtures, countertops, flooring, etc. Therefore, the condo owner should obtain supplemental coverage for these aspects of the property.
All-In Policy: On the other hand, the all-in policy covers these things – fixtures, ceilings, floors, installations, and additions. Therefore, the individual will more than likely need less coverage.
In short, it is important to understand what type of coverage is being provided by your HOA or community and to get insurance that supplements the coverage policy to ensure that you are covering all of your bases and best protecting your property.
Understanding HOA Deductibles
Now that you know your coverage options, you more than likely have noticed that the HOA deductible can be rather high. For example, many deductibles are $25,000. Rest assured, this deductible is not placed solely on you. Instead, if something happens to the condominium complex, the deductible is typically paid by HOA and then divided by the number of condo owners in the building. For example, if the deductible is $25,000 and there are 500 condo owners, then you would have to pay $50 of the deductible.
Before buying a condo, make sure you closely read and understand the HOA deductible information for your specific property, including how they determine the amount owed by individual condo owners.
How Much Coverage Do You Need?
After understanding the deductible and what HOA covers, you then have to determine how much coverage you need. Make sure you take into consideration how much it would cost to replace all of the contents of your condo including what is not covered by your master policy (i.e. fixtures if your master policy is bare wall-in). The amount of coverage you need will depend upon a variety of things and therefore it is best if you work with an insurance company to help find a policy that will cover everything that your master policy does not already cover – including your personal property.
What is the Difference in Cash Value and Replacement Cost Coverage?
Along with obtaining an adequate amount of coverage, it is just as important for you to make sure you choose the right options to meet your needs. One big difference is cash value coverage in comparison to cost coverage. Most insurance companies now offer both types of policies with "cost coverage" typically having a higher deductible or monthly premium.
Cash value policies mean that the insurance company pays the cost of the items that were destroyed minus depreciation. On the other hand, cost coverage allows you to replace the item and does not take into consideration depreciation. Therefore, most people prefer cost coverage since it provides the highest level of protection.
Are You Covered in Case of Flood or Wind Damage?
More often than not, flood and wind damage will fall under your condo's master policy and therefore should be covered by your HOA fees. However, it is essential for you to carefully review the policy and seek out individual insurance if flood and wind damage is common in the area. If the master policy does cover flood and wind damage, it typically only covers structural damage and will not cover the cost of damage to your personal property. Therefore, carefully review the policy and obtain supplemental insurance via an individual policy to ensure the contents of your condominium are protected.
In conclusion, when searching for condos for sale for your next home purchase, make sure you understand the ins and outs of condominium insurance coverage and your options. Even if you are buying foreclosed condos, make sure you reach out and learn more about what HOA will cover and what you will have to provide coverage for after you purchase the property – this information may help you make a smarter investment decision.