What to Consider When Buying Apartments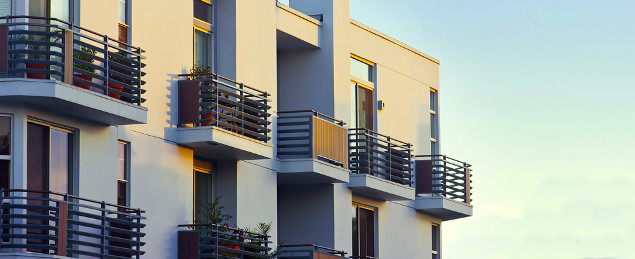 When it comes to buying apartments or condos, most people understand the importance of the location and commodities available. However, it is also important to take into consideration everything from your finances to equity and appreciation.
Buying real estate – whether you are an investor or potential homebuyer – is a lot different than renting. Purchasing properties is an investment decision and therefore should be looked at in that mindset.
Cash Flow
Cash flow is money that is moving both in and out of your business during a specific time. Therefore, cash flow is very important when an investor is considering investing by buying an apartment – or any other type of real estate. Before making a purchase, it is essential that you are financially stable enough to buy a property given the current real estate market, interest rate, investing purposes, and your existing cash flow.
In short, when you are looking to buy a new property, make sure you are making a smart financial decision for your business if you are an investor. This decision is made by taking into consideration a variety of factors including the current real estate market, strength of the local market, national economy, and most importantly your potential to obtain a significant return on your investment.
Leverage
Leverage is typically used when looking at interest rates. If an investor buys in while interest rates are low and sells when rates are high, then they can profit from that change. When it comes to real estate, the same can be used in terms of home prices.
Investors can purchase properties below market value – for example by purchasing cheap apartments such as foreclosures or short sales – and increase their profit margin by selling the property for a profit later when prices rise. By buying when rates are low, one also gains leverage for when they inevitably rise.
Equity
When you purchase a home, you have the opportunity to build equity in the property with each payment that you make. Equity is the difference between the market value of the apartment and the amount owed on the mortgage. Therefore, if you purchased foreclosed apartments and the market value of these homes is higher than what you owe after you make the purchase, then you already have equity. When you make payments and the amount you owe decreases, if the market value remains the same or increases then your equity will grow. It is important to note that the taxes, insurance, and interest payments will not increase equity.
Appreciation
Another important process of the home buying process involves understanding the power of appreciation. When you find an apartment for sale and you buy it, the property prices may increase or decrease when you go to sell the property depending upon the local real estate market and a variety of other factors. If the price increases, this is known as appreciation. For investors and homeowners looking to make a profit on selling their apartment, appreciation is a great thing that means a higher return on the investment.
In conclusion, if you are an investor or potential homebuyer that is considering purchasing an apartment, make sure you take into consideration everything from leverage and equity to appreciation when making a purchasing decision.