What Determines the Interest Rate of a Loan?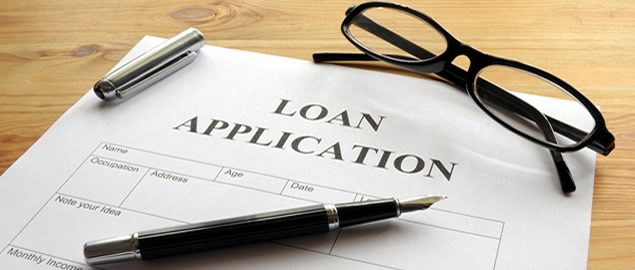 If you are interested in purchasing a new home or commercial property, besides the frequently questions to ask before buying, it is very important for you to understand loan rates - also known as mortgage interest rates.
As with any loan (e.g.: second mortgage), when you borrow money from a lender, you are required to pay a percentage of that money to the lender - this is called paying interest.
However, there are many variables that determine average mortgage loan rates (the current national average) and even more than determine your specific loan rate (aka the interest rate that you receive).
What are Loan Rates and Why Are They Important?
When you take out a home loan, you will qualify for a loan rate that is based on the national average and your specific qualifications.
For example, the current national average for a 30-year fixed mortgage is around 3.4%. Let's assume you contacted a bank and they told you their best interest rate today is 3.4%. You are thrilled! However, after they take down essential information and run a background check, they prequalify you for a home loan with an interest rate of 3.6% (which is based on the information you submitted to them).
A variety of factors play into the interest rate that you are offered by lenders, including but not limited to the following:
Income
Home Value
Loan Size
Loan Type
This information (and others) are taken together to determine the best interest rate each lender is able to offer you.
Obtaining a low interest rate is important because it not only reduces the overall cost of your home, but it also reduces your monthly payment. Therefore, if you are looking to save money, then interest rates are incredibly important.
What Can Make My Rates Go Up?
Whether you have to worry about your mortgage rate increasing or not is dependent upon the type of loan you select. For example, if you obtain a 30-year or 15-year fixed mortgage rate, then you do not have to worry about your interest rate increasing throughout the duration of your loan. Similarly, home equity loan rates tend to remain the same as well - not fluctuating based on credit indexes.
On the other hand, if you choose an adjustable rate mortgage (ARM) then your interest rate will change periodically based upon credit indexes. More often than not, an ARM is great for those needing a lower interest rate initially, but who expect their income to increase in the future allowing them to pay a higher interest rate later. In the end, if you think interest rates will fall over the course of your loan, then you may choose an ARM; however, if you suspect that interest rates may go up, then you will more than likely stick with a fixed mortgage rate.
How Much Does a Higher Interest Rate vs. a Lower Rate Matter in the Overall Cost of a Home?
In one word: a lot.
Here is an example to show you just how much loan rates matter.
Let's assume you have the option to purchase a $200,000 home with a 30-year fixed rate mortgage at a 3.6% interest rate. Without taking into consideration a down payment, property taxes, or insurance, your mortgage payment would be $909.30 per month. After 30 years, your home would cost you $327,341.98.
With everything else remaining the same besides an interest rate of 4.0%, your mortgage payment would be $954.84 per month and after 30 years the total cost of your home would be $343,735.91.
Therefore, an interest rate difference of only 0.4% costs you $16,393.93 more if you paid off the home over 30 years.
In the end, determining how important the interest rate is for you is a personal decision - just know that your interest rate does determine the overall cost of your home as well as your monthly mortgage payments. However, when selecting an interest rate that meets your needs, make sure to also choose a lender with a solid reputation since you will be working with them for many years to come.