Tips for Choosing a Good Real Estate Agent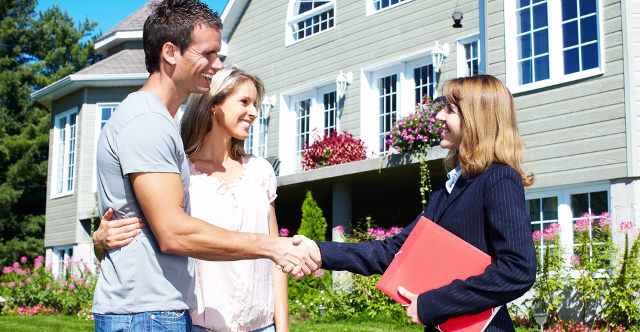 There are a lot of advantages to hiring an agent when buying foreclosed homes, particularly if you're a first time home buyer or if you're looking for more than one property for investment purposes. That being said, here are some tips for you to find and choose the right agent.
Go Local
Local property agents would have more expertise when it comes to their local real estate market. They can also provide you with information on where to find the best mortgage financing deals.
Ask Around
Ask friends, family members, co-workers and people in your target area who have had experience dealing with property agents and seek their recommendation. Asking for referrals will go a long way towards finding out if an agent knows his job.
Pay Attention to Open Houses
You can meet agents personally in these events and this will give you an idea whether it is worth investing your trust in this person. You can also observe the way the agent shows off the property and how he deals with people around him.
There are many ways to learn more about open houses in your area, including both addresses and times:
Search your local real estate classified section.
Use the internet to scour real estate related websites.
Contact agents who are you interested in doing business with, asking if they have any open houses in the near future.
Your Needs Come First
Assess whether the agent can work well with you. Interview an agent before hiring him. Tell him why you are buying a house, what you are looking for and what you can afford. A good agent is a good listener. If he keeps insisting that you go for a property that does not suit your needs, he is the wrong fit. He should be putting your needs ahead of his desire to make a sale.
Check the Agent's Records
Local municipal records and association web sites can provide this information. Find out whether he is licensed or not, how many houses he has sold or how many properties he has on his books that are up for sale and how long he has been doing the job. The more experienced he is, the better for you.
At this point, you my have a big question on your mind: where can I find information related to the agent's records and history?
Here are some ideas to consider:
Contact the main office that the agent works from. From there, ask a manager for more information on the agent.
There are many online sites and services that provide real estate agent reviews.
Before working with an agent, ask if they are licensed and how you can check on this (they will not be offended).
Request from the agent a list of homes sold in the past.
Ask the agent for references of past clients, giving you the chance to speak with somebody who has personally dealt with this person on a previous transaction.
Whether you are looking for a simple house or a multi-million property, hiring an agent is important. These professionals can help you find the right deals and help you avoid spending money on something that you do not need or cannot afford and save you from future credit problems.