Short Sale vs. Foreclosures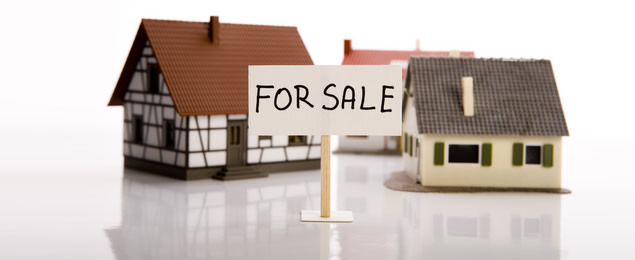 When many homebuyers-and novice investors-enter the real estate investment arena, they are often interested in finding the best deals. In order to find these incredible deals, they often need to consider purchasing foreclosure properties or short sale homes.
Although both provide exceptional investment opportunities, very few people truly understand the differences between buying a short sale and buying a foreclosed home.
Therefore, we will delve into the topic of short sales vs. foreclosures when it comes to buying distressed properties in any real estate market-the perfect resource for all investors.
What's the Difference between Short Sales and Foreclosures?
The great thing about both short sales and foreclosures is the ability to purchase a home well below market value. However, the similarities often end there. In the end, there are several pros and cons associated with each option.
Short sales are agreements between the homeowner, lender, and buyer to sell a distressed property for less than the amount owed on the mortgage. This option tends to be better for the seller, since it does significantly less damage to their credit. As the buyer, you are able to obtain a great deal; however, the process tends to be long and complicated.
Foreclosures are homes that the former homeowner was unable to meet the mortgage obligations for over an extended period of time. In these cases, a foreclosure is often a government owned or bank owned property (the homes becomes an REO once the property goes to auction and does not sell). Therefore, potential homebuyers and investors are able to buy these homes from banks for significantly reduced prices-often cheaper than short sales.
You may have heard of the term preforeclosures. A pre-foreclosure is simply a home that has received a notice of default from the lender stating that the lender will pursue legal action if the debt is not satisfied. A short sale often occurs in the pre-foreclosure stage.
What Makes a Foreclosure a Short Sale Property?
A foreclosure can become a short sale property if the home is sold during the preforeclosure stage. For example, if a homeowner is facing the foreclosure process, he or she can choose to pursue a short sale to avoid the negative effects that come with a foreclosure. However, it is subject to the bank's approval.
Once a home receives a notice of sale, it is typically too late for the homeowner to sell the property in many states. Some states allow you to sell the home up until the property sells at auction.
What Makes Short Sales Cheap?
In essence, the lender is agreeing to sell the home for less than the full value of the mortgage. Many lenders often prefer to sell a property in short sale in an effort to cut their losses on the property. Therefore, you can often purchase short sale homes at discounted rates that tend to be a little higher than similar foreclosure homes.
Which has an Easier Process-Short Sales or Foreclosures?
When it comes to the easier process for the buyer (and often the seller), foreclosures tend to be simpler all the way around. When you are purchasing a short sale, you must negotiate not only with the seller, but also with the lender. Furthermore, the short sale process is more often delayed, inevitably making it quicker for many buyers to purchase a foreclosure.
One thing to note though is that bankruptcy and short selling can allow a homeowner to dispose of a property noticeably faster than bankruptcy and a foreclosure. For this reason, short sales may be more prevalent in some areas and thus, those listings may be easier to find than foreclosures.