Estimating Repair Costs When Flipping Houses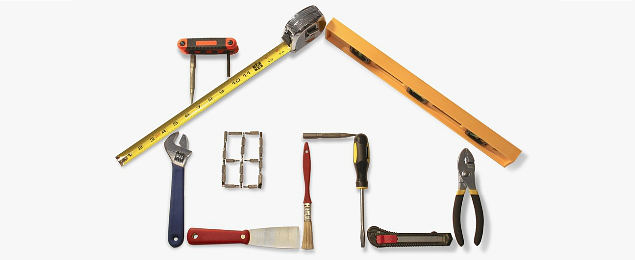 If you are interested in flipping houses, then you more than likely want to know about the estimated costs of repairs, since that is an important part of house flipping for a profit.
Honestly, the cost of repairs will depend greatly upon the home that you choose to purchase and the specific needs of that property. For example, if you simply have to paint the home to achieve your house flipping goals, it will be cheaper than if you have to replace the roof.
However, there are general figures that can help you get a better idea of how much you can expect to spend on some of the most common repairs. Keep in mind that ensuring that the home is fixed properly (without taking shortcuts) is an essential part of creating a strong reputation in the real estate arena - which will be your key to flipping foreclosures and other homes now and in the future.
Common Repairs for Distressed Properties
One of the best things to do when flipping houses is to purchase bargain properties such as foreclosed homes. These properties are often great fixer upper homes for sale that can often be purchased for below market value, which increases your potential for profit.
Yes, most distressed properties require some minor to moderate repairs before you are able to place the home back on the market for a profit. However, these repairs are often well worth the returns that come with increasing the value of the home by making necessary modifications to the property.
Below are some common prices for home repairs; however, if you are a handy person then you can often perform these repairs yourself for much less than the listed cost (which is how much it tends to cost if you hire a contractor).
Cabinet Repair: $450
Tile Repair: $425
Gutter Cleaning: $175
Painting Per Room (100 square feet): $400
Refinish Hardwood Floors: $1,700
Again, most of these repairs can be done yourself and for significantly cheaper. For example, if you paint the room yourself you can expect to spend approximately $100 per 100 square feet for the supplies, which saves you $300 per room. Therefore, a key for house flipping for a profit involves working closely with a contractor who will provide you a discount for utilizing them for your repairs throughout the future or learning how to do some of the common repairs yourself - allowing you to save money and increase your profits.
At the end of the day your total investment in the property will be the cost of the property plus the cost of repairs and seller's fees. The goal is to keep the investment costs down to increase your profits. Make sure you take into consideration the costs of repairs when looking for a great property to meet your house flipping objectives.