What are REO Properties?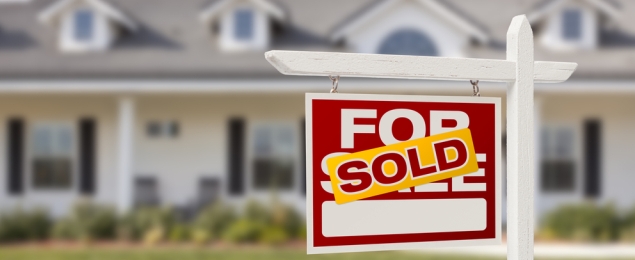 If you are like most people, then you more than likely have asked yourself "What is REO or "What does REO homes mean?" The most basic REO definition is as follows:
"REO properties are homes that have been foreclosed upon, but were not sold at auction and therefore become the property of the lender, which is frequently a bank."
Put simply, an REO homes definition involves who now owns a specific foreclosed home well after foreclosure.
How Does a Property become an REO?
When a homeowner becomes seriously delinquent on mortgage payments, the lender will often file a notice of foreclosure. The homeowner has until a specified date to become up-to-date on mortgage payments - this date is often the date in which the house is scheduled to be auctioned to the public. If the lender is unable to fulfill these requirements, repossession occurs and the home is sent to auction. The lender places an opening bid at the auction and unless that opening bid is surpassed, the property becomes bank owned. These bank REO properties are then the complete responsibility of the lender, who typically sells these properties to the general public.
Are REO Homes Sold at a Discount?
REO foreclosure properties can often be obtained below market value since the lender is looking to part with the property in an effort to no longer be responsible for property maintenance, while also looking to recoup some of their loses. Therefore, you can sometimes find bank REO properties for sale cheap. However, not every property in a REO sale will be discounted. It is essential that you search REO listings and view the property in person and find the best deals on the market.
Do I Need Cash to Buy REO Homes?
If you are looking to buy REO properties, you may wonder if you need to have cash in hand when buying REO properties. The answer is no. You can obtain REO financing from many lenders for your REO purchase. The statement that you must pay in cash is simply a myth.
What Conditions are REO Homes in?
When you are looking to purchase foreclosures, including REO homes, it is important to understand that these properties often require some minor to moderate repairs. More often than not, these are only minor repairs such as painting, carpet replacement, and appliance installation - typically renovations that you will find when you purchase most discounted properties. Fortunately, you can often finance your purchase to include the REO repair. There are even home repair grants that can be obtained through some lenders to help cover the cost of some of the repairs.
Making an Offer to buy an REO Home
If you are wondering how to make an offer on a REO property, then rest assured that you are not alone. Most people are uncertain of how to make offers on REO homes and how that process differs from sending an offer letter for other properties. Fortunately, the process is the same for making an offer on bank REO homes for sale as it is for other homes on the market.
Below are four steps for making an offer on bank owned homes:
Pick the property in which you are interested in buying. There are plenty of properties available, including JPMorgan Chase REOs and Freddie Mac REO homes. Different sources have different types of properties, but the process is basically the same, no matter if you are interested in Chase REO homes or a Citi REO property.
Examine the local real estate market to obtain a better idea of how much the property is worth. You can have brokers or REO agents to perform a comparative market analysis (CMA) to help you determine what the home is worth. In most cases, REO property listings represent savings versus similar non-foreclosed homes.
Obtain pre-approval if you are financing the property. Before you make an offer, it is essential that you obtain a credit approval and become pre-qualified by a qualified lender. This pre-approval can greatly expedite the home buying process.
Once you have decided upon a price, submit your offer to the lender. Once you have picked your property, obtained pre-approval, and decided on an offering price, it is time to make your offer. This is where the negotiation happens. You can make an offer below the listing price and you may receive a counter offer (or several) before a price is agreed upon.
It is essential to note that if you do not plan on taking out a home loan - even for HUD REOs - you will need to provide proof of cash funds. Similarly, if you are looking to purchase the REO with the equity on your current mortgage, you will need to prove that you have a sufficient home equity loan to cover the amount of your offer.
How Quickly Can I Get a Response to my Offer?
The specific amount of time it takes before you receive a response to your REO offer can vary greatly depending upon the current real estate market. However, as a general rule of thumb, it can take up to a couple of weeks in a normal market before you hear back from the lender in regards to REO foreclosed homes. When you do hear back, you may receive a counter offer, which could increase the time it takes from your original offer to purchase for your particular REO foreclosure listings. Different banks may have different standards and timelines; for example, the length of time it takes for a response in regards to Chase REO properties may be different from properties owned by Wells Fargo.