Mortgage Financing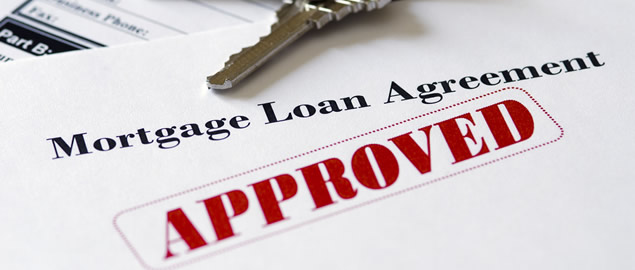 Nearly everyone looking to purchase a new home will need to consider mortgage financing, regardless of whether you are looking to purchase a brand new home or a bank owned property. When seeking home financing or mortgage refinancing, many things come to mind, including finance options and the interest rate.
Here we will discuss incentives for first time homebuyers, government loan qualification guidelines, and everything you need to know about interest rates.
Are there Incentives for 1st Time Homebuyers?
If you are a first time homebuyer, then you are more than likely interested in incentives that are designed to encourage first time homebuyers to invest in the real estate market.
For example, those who purchased their first home between 2008 and 2010 qualified for a first time homebuyers' tax credit. The specific qualifications for receiving this tax credit vary each year (2008, 2009, and 2010).
These first time homebuyer incentives were designed to increase interest in the real estate market and have since expired; therefore, there is currently not a national first time homebuyers tax incentive.
How do I Qualify for Government Loans?
There are several government loans that are designed to help those who qualify find affordable housing. The specific qualification guidelines vary depending upon which government loan you are considering. Below are the basic qualification guidelines for VA loans and FHA loans.
VA Loans
VA loans are great in that they can be obtained without having to pay a down payment (100% mortgage financing), which can save you a significant amount of upfront costs. In general, VA loans can be obtained by active duty and retired personnel, those who received honorable discharges, and unmarried surviving spouses. The VA may require additional documentation to prove that you meet the qualification guidelines.
FHA Home Loan

Another alternative to securing mortgage finance or refinance is to apply for a FHA loan. The basic qualification guidelines require the following:
- Employment for at least 2 years with your current employer.
- Good credit report for the last 2-3 years.
Bankruptcy being over 2 years old with good credit over the last 2 years.
Home foreclosures must be at least 3 years old with good credit over the last 3 years.
No more than 2 late payments (of 30 days or more) in the past 2 years.
- Consistent income over the last 2 year.
- Mortgage payment will around 30% or less of your gross monthly income.
The guidelines for VA Loans and FHA loans are some of the most basic guidelines and do not include renovation mortgage financing, home equity loan qualifications, or guidelines for obtaining a reverse mortgage. Similarly, this information does not include the guidelines for the home affordable refinance program. Contact the VA or FHA and private companies to obtain more information on these aspects of home financing.
How will my Interest Rate be Determined?
When it comes to determining mortgage finance rates, many things come into play. First and foremost, you should shop around and find lenders with not only the best mortgage rates but also with the best reputation.
For those interested in owning VA homes or HUD homes, you will need to contact VA and FHA approved lenders to obtain interest rates for these types of home loans.
However, in the end all lenders tend to take the following into consideration when determining the interest rate you qualify for:
Credit: If you have bad credit, then you will more than likely not be approved for the best interest rate that the lender has to offer, that's why it's important to know how to build your credit.
Mortgage Length: If you opt for a 30-year fixed rate mortgage as opposed to a 15-year fixed rate mortgage then you can expect to pay a higher interest rate.
Home Value: Your loan (how much you are borrowing) to value (how much the home appraised for) ratio. More often than not if the percentage is 80% or less then you may qualify for some of the best rates the lender has to offer (assuming you have good credit, stable income, etc.).
Income: If you can provide proof of stable income that helps reduce the risk the bank will have to take then you could receive a more favorable interest rate.
These are just a few of several things that are taken into consideration when determining your interest rate. Regardless of whether you are interested in purchasing foreclosed homes or obtaining a home loan for a property being sold by the owner, it is essential to do your research and find the lender with not only a great mortgage rate but also a great reputation. From there, work with the lenders to obtain the best interest rate possible.
In the end, if you are looking to purchase a new home or one of the many foreclosures for sale, then utilize an amortization calculator to determine the amount you can afford and then work with a lender to find the best interest rates to meet your needs.