Tips on Flipping Foreclosure Houses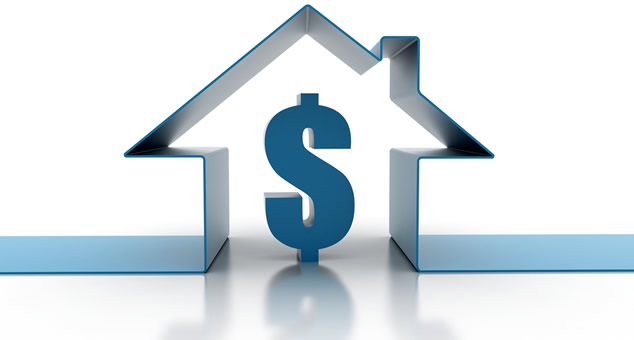 Have you been looking for ways to make a profit by flipping houses? If so, then you have come to the right place. Here you will learn how to flip homes in a way that increases your chances of maximizing your profits, especially for those interested in foreclosure house flipping.
What is Home Flipping?
The terms "house flipping" refers to when someone purchases a home and quickly resells it for a profit. For example, many people buy foreclosed homes, complete minor to moderate renovations, and then put the home back on the market - often selling the home for a profit. This process is referred to as "flipping houses".
How to Flip a House Wisely
Many novice investors become interested in real estate investing and often ask questions about how to start flipping houses. First and foremost, this is the wrong question. The question should be how to flip a house successfully, maximizing your profits.
Below are 6 essential steps to flipping foreclosures wisely:
Step 1: Removing Your Emotions from the Equation
Many times novice investors will find a property of interest and become attached to the property. The danger of this method is that you are likely to pay way too much for the home thereby reducing your ability to make a profit. Therefore, it is essential that you make sure you are not only buying a great property, but you are also getting the home with a good price tag.
So the first step in the process is the remember that house flipping is a business and therefore make sure you view each property with a business-like mindset in order to avoid emotional attachments to properties you view.
Step #2: Examining the Local Real Estate Market
Part of choosing the right investment property also involves knowing the local real estate market. Before purchasing a foreclosure, short sale, REO property, or other distressed property (such as a pre-foreclosure home), it is essential for you to do a market research to determine what other, similar properties; are selling for in the area.
This information will help you better understand what you can expect the home to sell for, which is essential for determining the price you are willing to pay for the property.
Step #3: Visiting the Property Before You Buy
When looking for a home to flip, make sure you take in the surrounding location - the neighborhood, schools, nearby attractions, etc. All of these things are essential for not only determining the property's potential for a high return on investment, but is also pertinent for marketing purposes. Therefore, regardless of whether you are looking to purchase an investment property through foreclosure listing websites or a foreclosure auction, make sure you make a trip to the property before making your purchase.
Step #4: Determining the Costs of Repairs
If you purchase a foreclosure home or other distressed property, it is essential that you determine the costs of necessary repairs. Part of flipping houses, especially foreclosures, involves fixing up the home and putting it back on the market with a higher price tag. Therefore, how much money you make on the property greatly depends on the price you pay for the home and the cost of repairs. If after doing your research, you determine that you will more than likely break even (cost of home plus cost of repairs), then the property you are considering may not be the best property for investing.
Step #5: Purchasing Your Investment Property and Making Essential Repairs
Once you have determined which investment property best meets your investment needs and offers the greatest potential for a higher return on investment, then it is time to purchase the home and make repairs that are designed to increase the value of the property. When making modifications to the investment property, it is essential to remember that kitchens and bathrooms are often selling points; therefore, you may want to put time and effort into sprucing up these areas of the home. Also make sure the home has curb appeal and makes a great first impression to potential buyers.
Step #6: Marketing the Home
After making repairs and modifications, it is essential that you effectively market the property.
When marketing the home it is essential that you tailor your marketing plan to your desired audience. For example, if most people who would be interested in the home are at retirement age, then marketing via social media may not be the best method. On the other hand, if you are appealing to young couples, then social media may be perfect. Regardless of what you are marketing, knowing your audience is the first step to determining how to best market your property.
Start Flipping!
Now that you know the six essential steps to flipping foreclosures wisely, it is time to start house flipping. Remember when searching for the right investment property, you must take into consideration not only the cost of the property, but also the cost of repairs.
For example, if you can purchase the property for $45,000 and you suspect repairs would cost around $8,000, then you have $53,000 in the home. If you suspect you can sell the home for $55,000, then you should probably find another investment property so that you can make a real profit that makes your time and effort worthwhile.
In conclusion, before you purchase a distressed property and are stuck asking yourself "how do I flip this house?" follow the six steps above to help ensure you are purchasing the right investment property that is likely to provide you a good return on your investment.