Learn to Flip a House the Profitable Way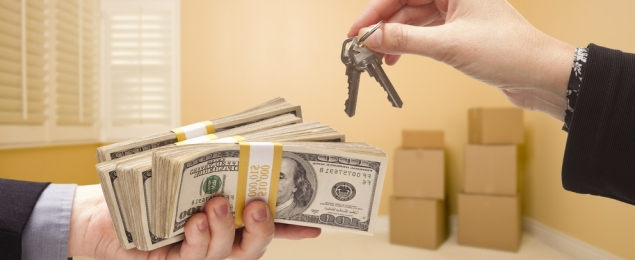 If you are interested in learning how to flip a house the profitable way, it is essential that you better understand what it takes to make a profit in the flipping real estate business.
Locate Discount Properties
When you are looking at flipping houses for a profit, your goal is to find discounted properties - homes that are listed below market value. Therefore, you will more than likely need to start your search by examining foreclosure listings and finding out more information about foreclosure auctions. Once you have found a good property to invest in, go ahead, buy and flip that house!
Your potential profit will depend upon your investment. If you invest $150,000 in a property that is worth $152,000, then you are not making a smart investment decision. However if you pay $100,000 for a property worth $152,000, even after repairs your potential for a profit is incredibly high.
Determine Cost of Repairs
Before you purchase an investment property to flip, it is essential that you learn more about the home, including the possible repairs that will be required to increase the value and appeal of the home, especially for those interested in foreclosure investing.
Most discount properties are sold "as is", meaning that repairs will not be made by the property owner to complete the sale. Therefore, if the home needs to be repainted, needs a new roof, etc, then you will be responsible for making those repairs after you make the purchase.
At the end of the day, your total investment in the property will include the price you pay for the home in addition to the cost of needed repairs. Plus, as the seller you are more than likely responsible for a variety of closing costs and other associated fees. When flipping homes, make sure you take each of these things into consideration when determining if the property you are considering is truly a good investment property.
Understanding the Local Real Estate Market
In addition to finding discount properties and determining the cost of repairs, making a profit with flipping houses involves understanding the local real estate market. Everything from the location of the property to the home's true value in comparison to other similar homes on the market is an important part of the equation.
Make sure you determine the true value of the property, including whether you can effectively market the home given its location before you sign on the dotted line.
In conclusion, if you want to engage in house flipping, then it is essential that you are making smart decisions to help increase the chances of making money flipping houses. If not, then you are merely flipping houses for fun.