Finding the Right Properties to Flip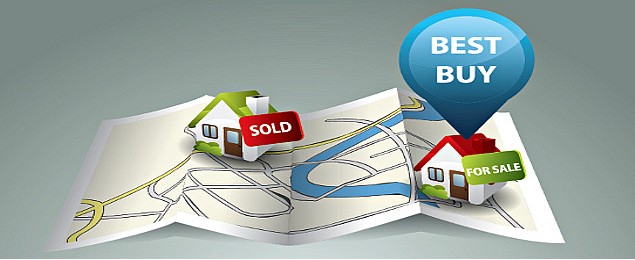 If you are interested in making money flipping houses, then the first step is to learn more about where you can find bargain homes - properties that are listed below the current market value.
Why, exactly, is it so important to find cheap homes for sale in the house flipping business? Simply put, the more you pay for the property you are interested in flipping, the less money you can make once the home sells.
For example, if you purchase a home for $76,000 that has a market value of $200,000, then more than likely you will make more of a profit than if you purchase a home for $80,000 that is worth $100,000 according to your research. Therefore, one of the most important parts of flipping homes is learning how to find a house to flip that provides a good chance of helping you make a profit.
Finding Bargain Homes
One of the best ways to find discount properties involves utilizing online foreclosure listings. Here you can find up-to-date information on discount properties throughout the country. In addition to foreclosure listings, those interested in investing in foreclosed homes or other discounted properties can also look for foreclosure auctions. Homes from foreclosure listing websites and at auctions tend to sell below market value - allowing investors an opportunity to purchase these homes at discounted prices, which is great for anyone interested in flipping real estate.
At the end of the day, the best way to find that house to flip is to look for cheap houses for sale throughout the country, which is easy and effective with online foreclosure listings. In addition to these listings, you can also often find bargain homes at real estate auctions across the country.
Finding bargain homes is essential for individuals looking to increase their potential for making a good return on their investment when flipping houses.