Learn How to Buy a Distressed Property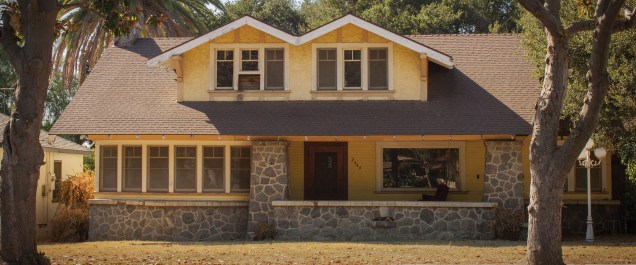 Distressed properties present a unique opportunity for those interested in making profits from real estate. With that said, we hope this short guide can help you in buying a distressed property effortlessly, making the process easier for you.
Payment Methods
Most deals will have a better chance for success if you come to the table with a cash offer. Banks and lenders are usually looking to unload a property as fast as possible, so for that reason, cash is king. But even though a listing may appear to have a 'firm' price, never be afraid to negotiate. It never hurts to ask.
If you don't have the cash, you can acquire financing like you would with a regular home purchase. Most lenders will require a down payment, but make sure to check and see if you qualify for special programs like the FHA loan that allows you to put only 3.5% down.
Main Financing Options - Traditional 10-30% down payment with conventional financing, Private investors, Home equity line of credit(HELOC) or FHA loan. Most investors will try and put as little down as possible, whether through a HELOC or an FHA loan.
Interest Rates - If you plan on renting out the property, you'll have to apply for a mortgage as an investment property and your rate may be slightly higher than if you planned on buying the property to live in it.
Documents Needed - Pre-approval letter from the bank and proof of income. Additional documents may be required if you apply for one of the special government programs.
Negotiate Down - You are a lot more likely to have success negotiating your interest rate down with your lender or getting them to cover closing costs. Don't be ashamed to ask for better rates or terms.
Just make sure that you get a letter of pre-approval from your bank so that your offer will look more legitimate and ensure that you have adequate income for a loan.
Tip: You can also turn to smaller credit unions and banks in your are if you're looking for alternative financing.
Realtor Help
Look for one that you can trust and has experience in dealing with distressed properties. Buying a distressed property requires patience since the banks that own them aren't always as motivated to sell them as an individual seller would be. As long as you take the time to research the process and find people to work with that you trust, buying foreclosed homes becomes a lot simpler.
Finding Distressed Properties
Find a house that's suitable for your budget and investment needs. Not every property will be a winner, but there are some great deals to be had if you know where to look.
Canvassing the neighborhood you're interested in: Look for homes that appear to be in a state of neglect or abandonment. These are often the tell tale signs of a home that is distressed. You can also drive by at night and see which houses always have their lights turned off.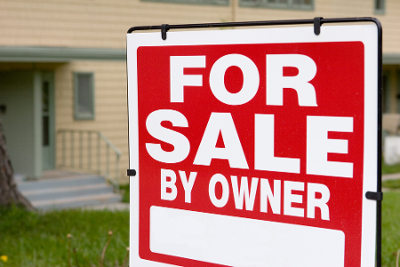 A for sale by owner sign is also a good sign of a distressed property
Use the realtor to help with some of the search: Experienced realtors will know where to look and they may even have a network of contacts that will let you get to distressed properties first.
Most distressed property listings are available online: Be sure to use the internet as one of your top resources. You'll be able to find everything from distressed property auctions to distressed property listings in your target area.
Advertise your services: If you've ever seen signs that say "We Buy Houses For Cash", those aren't just for show. Those are people looking for distressed properties and you can do the same thing.
Look for REO and foreclosure auctions: Most auctions can be found by looking in your local newspaper or looking for REO auction notices. They will probably take place at the courthouse or even at the foreclosed property in question.
What You Can't Forget
Once you've found a suitable property, there are a few things you'll want to make sure you take care of. Here are the main ones:
Get a full home inspection - Most cheap houses will be sold in as-is condition, so don't expect the seller or the bank to make any repairs.
Title examination - In order to ensure that the title is clean and there are no second mortgages or unpaid debts on the property, hire a competent lawyer to clear this for you.
Limit contingencies - Your realtor will be able to tell you which contingencies to remove in order to expedite the process.
Everything from finding a distressed property to buying one takes time but in the end your potential return could be well worth the effort.
Have a good purchase!