How Can I Build my Credit?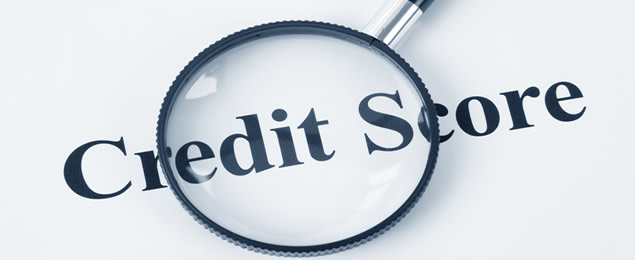 "How do you build credit?" is one very popular question these days, primarily because a good credit score is the key ticket to most of life's big purchases, including buying foreclosure homes. Here, we will discuss how to build credit, including suggestions for credit repair.
What is an Effective Way to Build Credit Fast for Beginners?
For those who are just starting out, learning how to build credit is a must. Credit is required for virtually any major purchase, such as a new home or a new car. So, building up your credit score helps you to obtain the means to buy a first home, buy a new car, or take out a personal loan for a variety of purposes. Also note that your credit score is also used to determine interest rates.
If you are under the age of 21, it helps to have a co-signer help you sign up for credit cards. Any activity with these cards then shows up on your record as well as your co-signers, which can provide you with the beginnings of a credit history.
If you are over the age of 21, you can start small and work your way up. Signing up for credit cards to build credit is one solution, and it is fairly easy to sign up for credit cards offered by gas stations, retail stores, and secured credit cards. (More on these later.)
As you accumulate a credit history, you'll begin building credit - and your credit limit will rise and more opportunities will emerge.
Will Credit History Affect my Chances with Mortgage Companies?
In a word, yes. Mortgage companies use your credit score when you apply for a mortgage. When youapply for a first or second mortgage, your credit score is one key metric these companies use to evaluate whether you can reasonably pay for the new loan.
Ever since the housing market crashed in 2007, credit reports and credit scores have become more important. They are now just as important as income in qualifying for a mortgage. When purchasing a short sale or a foreclosed home, anticipate having your credit score, including in your application.
Where Can I See my Credit Score?
You should always be aware of your credit history. The American government passed a law requiring each of the nation's three major credit reporting bureaus - Experian, TransUnion, and Equifax - to make available a credit report once every 12 months. You can go to AnnualCreditReport.com to obtain your free copy. This is the only government-sponsored website that gives you a free report.
Note that this site is only for credit reports. For credit scores, you'll have to order a copy from one of the three main bureaus that offer that service.
What constitutes a good credit score range? The ranges are as follows:
300 to 619: High risk; most scores in this range are unacceptable for most agencies.
620 to 660: Some risk; scores in this range reflect uncertainty about a person's credit-worthiness and may require a full background review.
661 to 720: Acceptable. The average American credit score is 682; the median score is around 700.
721 to 750: Good; most scores in this range receive better rates.
750 to 799: Great credit.
Above 800: Exceptional credit.
What Kinds of Credit Cards Can Help Build your Credit Score?
Building credit scores is achieved by demonstrating a track record of successfully taking on debt and paying it off. Debt is required for this to work. Those who have never taken out a loan or obtained credit cards and used them will not have a credit score at all.
There are a few types of credit cards that can help build your credit score:
Beware of predatory secured cards, those with high APRs (like above 30%) and high annual fees.
It is really easy to get too many retail cards, though, so limit yourself to just a couple and make sure you pay off their balances monthly. APRs tend to be higher for this type.
Secured credit cards: These cards are secured with a cash deposit. If you put down $500, you can use credit up to $500. If you don't qualify for unsecured credit cards, secured cards are a good starting option. The Digital Federal Credit Union Visa Platinum secured credit card is a great option; it has no annual fee, a decent APR of 11.5%, and has a $500 deposit/credit line. To obtain it, you only have to make a small donation to one of nine charities.
Retail cards: These credit cards are offered by retail stores, like department stores. You can only use them in those stores, but they are easier to obtain and can help build credit. All of your major retail outlets - like JC Penneys, Sears, Macy's, etc. - offer store credit. Walmart and Target also offer store credit cards that are reasonably easy to obtain. If you're into electronics, Best Buy is one major retailer that has several credit cards from which to choose, like their Reward Zone MasterCard.
Gas cards: These are offered by gas companies, like Shell, BP, or Texaco. You can only use them at gas stations, but like retail cards, they are easier to obtain. One benefit: Using these can give you money back when you use them exclusively at particular gas stations.
Unsecured credit-building cards: These cards are like normal credit cards in that they're unsecured, but they are designed for people who have poor to bad credit. They tend to have higher APRs, but that is because those who use them naturally have more risk. One popular option is HSBC's Orchard Bank Classic MasterCard, which features a 14.99% APR and annual fees that top out at $59.
In addition to getting the right cards, you can fix credit scores by going to credit score repair agencies who provide repair services. A service in this line of work uses legal solutions to help negotiate with creditors to reduce your debt and work out reasonable repayment schedules and amounts.
Tips to further improve your credit include talking to lawyers who specialize in credit issues. An attorney can help you with your creditors, and may even recommend bankruptcy as a way to discharge accumulated debt and obtain a fresh start.