Exterior Home Projects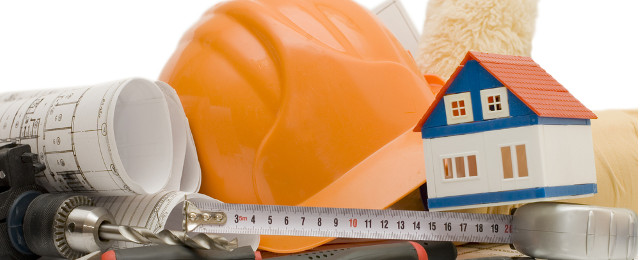 The exterior of your home is a key part of the overall first impression of your house and greatly contributes to the curb appeal. Regardless of whether you are a homeowner considering an outside home remodeling project to increase your home's appeal or you are an investor that is looking for exterior renovation tips, such as front entry improvements, there are some easy home décor projects that can go a long way in increasing the outdoor look.
The Importance of an Exterior Update for Home Sellers
If you are trying to sell your home or real investment property, then remodeling the outside of the house can help draw buyers to the property. For example, if you are interested in real estate investing, then you more than likely are looking to sell the house for a profit or turn the home into a rental property. You have one shot at attracting buyers or tenants to the property and regardless of whether they find the home online, in print, or drive by the house – the first impression is always the home's exterior.
Therefore, a home update to the exterior of the property can significantly increase your ability to attract people to the property, thereby increasing your chances of selling or leasing the home. Fortunately, there are some cheap exterior home project ideas that can help you do just that – spruce up the outside of your home or investment property. To get idea for your next renovation, check out home exterior remodel before and after pictures online.
DIY Home Projects
When it comes to upgrading your home's exterior, there are essentially two options – you can do it yourself or hire an expert. For example, you can often choose the colors and explore paint ideas and processes online and simply paint the home yourself for a fraction of the cost.
Below are some common home décor projects that you can do yourself:
Exterior home decorating (gardening, house numbers, statues, etc.)
Painting (doors, siding, etc.)
Pressure washing (house, walkways, carport, etc.)
Lawn care (weed eating, mulching, cutting grass, etc.)
Doing it yourself can go a long way at saving you time, but also requires a time commitment.
Furthermore, you should always make sure you have the experience and skills necessary; if not, you should hire a contractor. For example, it is not safe to do electrical work if you are not experienced; therefore, in these situations it is best to hire a contractor.
Other Exterior Home Décor Projects
In addition to easy do-it-yourself projects, there are some more extensive home improvement projects that can increase the exterior appeal of your home or investment property, but often require hiring a contractor or having adequate experience so that you can do it yourself.
For example, replacing or resurfacing the roof can help add a fresh look. Similarly, new light fixtures can enhance the entrance to your home and contribute to the overall design. You can even hire a professional to help manicure and stage the exterior of your home in a manner that increases the overall curb appeal.
In short, do easy home projects yourself and hire a contractor for more extensive renovation projects to capitalize on your time and cost savings potential. Regardless of whether you are a homeowner or investor, home renovation projects for the exterior of your home often increase your home's first impression and overall curb appeal.