Grants for Homeowners and Homebuyers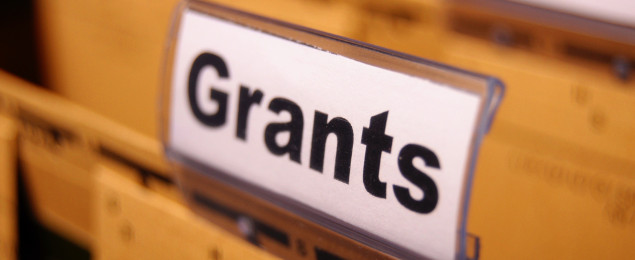 If you are a homebuyer or homeowner, then you may want to look into federal grants and other opportunities to assist with your next home purchase or home repair.
When it comes to residential real estate assistance, there are basically two categories.
Homebuyer grants: are designed to provide financial assistance for those wanting to buy a home.
Home repair grants: are help homeowners with limited finances to make needed home improvements. There are a variety of opportunities in both categories for those who qualify to obtain free financial assistance – grants do not have to be paid back.
For those interested in commercial real estate investing, there are even grants for starting a business that may be helpful for investors who meet the qualification requirements.
Typically, grants for homeowners and home buyers comes from one of the following sources:
Federal government agencies.
State programs.
Nonprofit organizations.
Regardless of whether you are looking to buy a home, repair your property, or invest in commercial real estate, before you apply for grants it is essential for you to learn more about how these grants work, including how to apply.
Types of Grants for Homebuyers
If you are looking to buy a home, you should definitely learn more about homebuyer programs, including grant opportunities. Homebuyers need to understand that they should look not only at federal government grants, but they should also check out specific programs that are offered by their respective states. For example, Florida may have one grant program for first-time homebuyers and California may have another – everything from available funds to qualification requirements may differ.
Similarly, it is important to note that available grants change frequently; therefore, make sure you learn more about current opportunities and programs to help with your next home purchase.
For homebuyers, most grants are in the form of assistance for down payments or are geared toward helping first-time homebuyers.
Down Payment Assistance Grants
If you are trying to purchase a home but are having difficulties obtaining the finances to pay the down payment, then you may want to look into grants that are specifically designed for individuals in your situation. More often than not, first-time homebuyers are the ones who look into these types of grants; however, some of these opportunities are also available to individuals who are not buying their first home. These programs may be offered by nonprofits, by the state, or by the federal government.
First-Time Homebuyer Grants
If you are buying your first home, then you may qualify for a financial assistance programs that are targeted specifically for first-time homebuyers. More often than not, these grants primarily help with down payments – making it easier for individuals purchasing their first home to have a successful first time home buying process when it comes to financing the endeavor. The specific programs will vary depending upon where you live as states; therefore, before buying your first home make sure you look for programs and grants that you may qualify for both within your state and at the federal level.
Types of Grants for Homeowners
In addition to programs that are designed to help first-time homebuyers, there is a variety of home repair grants that are designed to help with necessary home remodeling projects. Like programs for those looking to buy a home, these opportunities tend to vary by state. For example, one state may offer home improvement grants for the elderly who qualify, while others may offer assistance for lower income populations that are unable to afford the repairs.
The specific availability and qualifications for these home improvement grants (for low income, elderly, or others) vary depending upon where you live. If you are looking for grants to fix up your home, make sure you not only look at what is available in your state, but also look for federal opportunities including HUD grants.
How to Apply for Home Grants
After learning more about home grants and finding ones with qualifications that you meet, it is time to apply. When applying for grants, it is very important that you follow all of the application steps and submit all relevant paperwork exactly as outlined in the requirements. Failure to abide by the process as outlined can immediately disqualify you for the housing grants you are looking to obtain.
It is also important to note that the application process will vary depending upon the program and source. For example, the process for applying for grants for home improvement within your state may vary greatly from home loan grants offered by nonprofit organizations. Therefore, make sure you learn as much as possible about the application process and ensure that you meet all qualifications before applying.
Tips for Applying for Grants
Research all available grants (federal, state, nonprofit)
Assess qualification requirements and make sure you qualify before you submit an application
Learn about the application process (deadlines, needed documentation, etc.)
Contact the grant representative to obtain answers to your questions before you apply
Abide by all application instructions exactly as outlined
At the end of the day, there is a wide variety of grant opportunities for both homebuyers and homeowners looking for financial assistance with buying or repairing a home. When searching for grants and programs, make sure you consider federal, state, and nonprofit opportunities and when you apply follow the application process exactly as outlined to increase your chances of obtaining the assistance.