Getting a Home Loan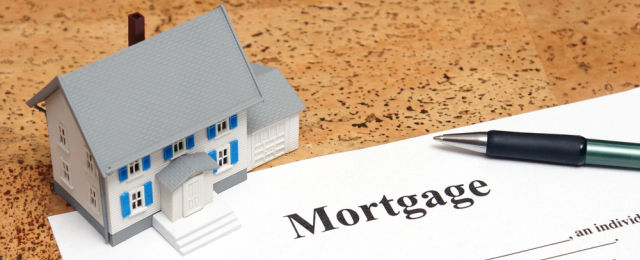 If you are looking to learn more about home financing for your next foreclosure purchase, then you have come to the right place. Regardless of whether you are looking for first-time home buyer loans or if you are simply trying to find the best interest rates, understanding how to find a home loan the right way can go a long way in helping to increase your savings over the years.
Getting the Best Mortgage Rates
Shop
When searching for the best mortgage rates, it is important for you to look into a variety of loans including FHA home loans, VA home loans (if you qualify), and other government home loans in addition to your traditional home loans offered by your local banks. More often than not, you can obtain financing from one of the government-backed agencies with a lower down payment and sometimes better interest rates; therefore, make sure you always consider alternatives to traditional home loans.
Compare
After you have shopped around, you should then compare everything from the reputation of the lenders to the mortgage rates and monthly mortgage payments.
Lender reputation is very important - you will more than likely have to continue working with this lender throughout the duration of your home loan (even if the loan is sold to someone else, like the Federal Home Loan Mortgage Corporation, or Freddie Mac). Therefore, learn more about the services that they offer. Can you get a home equity loan from them in the future if needed? Are they known for allowing a home loan modification when necessary? If you have less than ideal credit, it is also important for you to inquire about their options for obtaining home loans with bad credit. Also, make sure you compare lending fees - this will play a role in determining how much you have to pay at closing.
One of the best ways to determine your monthly mortgage payments is to utilize a free mortgage payment calculator. By simply inputting pertinent information including the purchase price, loan duration, down payment, and interest rate, you can quickly determine your monthly mortgage payments and how much a seemingly minor increase in the interest rates can affect the overall cost of your home. Being able to estimate your payments can help you determine which lender rates best meets your budgetary needs.
Compare and contrast all of these things in addition to the mortgage rate when looking for the perfect home loan with the best lender to best meet your needs.
Negotiate
Once you have narrowed down your list, try to negotiate with the final two or three to obtain the best possible rate. The higher your credit rating, and the easier it is to get credit approval, the better chances you'll have to negotiate.
Understanding Interest Only Loans
Most people are unaware that some banks offer interest-only mortgages that essentially allow you to pay only interest during the first couple of years in an effort to help you better finance your home purchase. These types of loans may be ideal for those investing in real estate or trying to purchase a home while keeping their payments low for the first few years, which tends to be the case for most young couples who may still be paying off college debt and improve personal finances (or for those participating in a debt consolidation plan).
If you are interested in this type of loan, make sure you tell your lender when filling out the finance application and closely review the terms and conditions of the loan before selecting this option over more traditional home financing options.
Avoiding Predatory Lenders
Due to the rise of predatory lenders, make sure that you thoroughly check out the lender you are considering borrowing money from to make sure that you are choosing a reputable lender with a strong reputation.
In conclusion, when looking for a home loan to purchase a foreclosure, short sale property, or any other type of real estate, make sure you do your background research on the lender, negotiate for the best interest rates, and consider all of your lending options before making your final selection. Also, remember to use a payment calculator to make sure that you can afford the monthly mortgage payments and insurance payments before signing on the dotted line.