Is it Possible to Stop Foreclosures?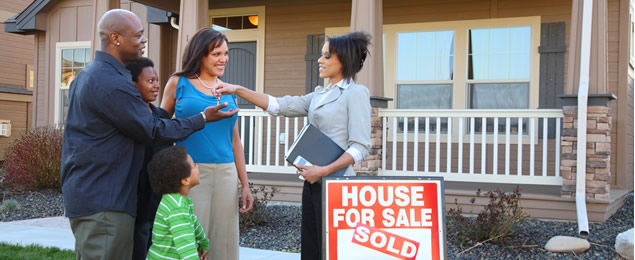 If you are falling behind in your mortgage payments, you may need foreclosure assistance. The good news is that homeowners can generally stop foreclosures and get back on track financially. There are even legitimate sources of foreclosure help that can assist homeowners who are in trouble. As long as you get started early and take action, you can avoid foreclosure and the financial woes it can cause.
The Biggest Enemy in Foreclosure is Denial
The first obstacle to avoiding foreclosure is psychological. Most homeowners find that their homes become one of the many home foreclosures for sale simply due to denial. Many homeowners are ashamed of their inability to repay their mortgage and this compels them to avoid the entire problem. This can be a costly mistake. The sooner you admit that you are in financial trouble and the sooner you take action, the less likely you are to lose your home.
Keep in mind that your lender does not want you to go into default. Your bank likely has too many bank foreclosures on their books as it is. Therefore, as soon as you fall behind in your mortgage payments or realize that you will have trouble making a payment, contact your lender. Ask your lender about any programs or options the lender has for homeowners who are in arrears. Keep communication with your lender open and keep a record of the calls you make to your lender. If you are facing a small financial problem, you can often work with your lender to resolve the issue before you lose your home.
You may also wish to learn the foreclosure laws of your state. This your rights and will help you understand how much time you have to save your home. BankForeclosuresSale.com has pertinent information that can help you.
When You Need Professional Help to Stop Foreclosure
If you are having serious difficulty in repaying your loan and you are worried you may lose it, you may need some professional foreclosure assistance. If you need reliable assistance in foreclosure, one of your best options is help from the U.S. Department of Housing and Urban Development (HUD). The HUD offers lists of HUD-approved housing counseling agencies. These agencies provide government foreclosure assistance and can help you in negotiating with your lender. HUD-approved housing counseling agencies can be private or public. They are all are carefully examined by the HUD to ensure that they provide legitimate, reliable home foreclosure assistance.
There are also many smaller things you can do to help avoid bankruptcy. You can prepare monthly budgets and reduce unneeded expenses - such as magazine or cable subscriptions - in order to generate more money you can put towards your mortgage. You may want to seek a second job or rent out part of your home to generate income that can help you repay your debts. In some cases, you may be able to sell some assets in order to pay off your arrears. If you are facing severe financial hardship, you may want to consider a deed-in-lieu or you may want to consider selling your home. Keep in mind that a foreclosure will mean that you lose your biggest asset as well as your credit rating. It is imperative that you seek out a good solution that can help you prevent foreclosure.
Foreclosure Help by Top States:
Foreclosure Help by Top Cities: