Do It Yourself (DIY) Home Projects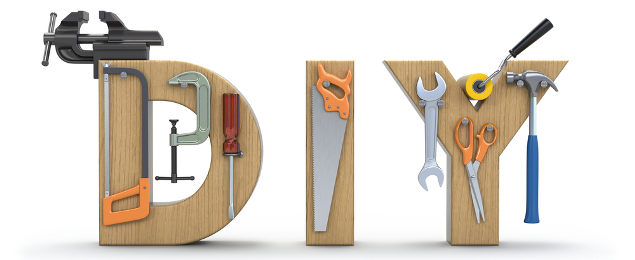 Whether you are purchasing a new home or investment property, or you are looking to spruce up your existing house, then you may wish to take advantage of do it yourself (DIY) projects- especially if you are looking for renovation projects that are perfect for those on a limited budget.
Here you will learn all you need to know about home projects that you can do yourself in addition to the advantages.
What Are DIY Projects?
When you are looking to decorate, repair, or even renovate your home (or investment property), you are faced with the decision of hiring a contractor or completing the task yourself. DIY literally means "do it yourself". Therefore, if you decide to install a security system into your home without calling someone to perform this task for you, then it is a DIY home security project.
If you are buying foreclosure or other distressed properties that are in need of renovations or repairs, then you may wish to do some of the projects yourself in order to save money and therefore increase your potential return on investment (investors) or decrease your costs (homebuyers).
Advantages of DIY Over Hiring a Contractor
Now that you know what DIY means, it is important to understand the advantages of choosing to perform real estate DIY projects as opposed to hiring a contractor.

The best benefit for doing it yourself instead of hiring someone involves costs. DIY projects tend to be a lot more affordable since you are not having to pay someone for their time or expertise. For example, if you decide to engage in a remodeling project for a bedroom, then your only expense will be the actual supplies and tools needed to perform the task.

Another advantage is the opportunity to learn more about something that you may not already know. For example, if you want to successfully stain your patio or deck, then you can watch videos online, read articles, and learn more about staining decks before you begin the project. The research and then actual experience with performing what you learn can be very rewarding, especially for those who are committed to lifelong learning.
It is important to note that when it comes to some home renovations, such as remodeling a kitchen or upgrading your bathrooms, you often have to involve a contractor at some point in the process unless you have the plumbing expertise needed.
At the end of the day, doing it yourself can save you money and provide a learning experience with noticeable outcomes.
Types of DIY Projects
When it comes to DIY home projects, there is a wide variety of types that involves just about anything you could imagine inside or outside your home from DIY home décor projects to actual construction projects.

If you are considering doing it yourself, then you can rest assured that there is a surplus of information to help you along the way.
Where Do I Start?
If you have decided that you are ready to renovate a room, revamp the decoration outdoors, or create organizational shelves for your storage building, then you have come to the right place. Explore our website to learn more about cheap ideas to help you save money in your next home repair or renovation project.
At the end of the day, doing it yourself can save you a lot of money while also providing enjoyment and a sense of accomplishment with the final outcome. Plus, this process puts you in the driver's seat and puts your home renovation or construction project on your timeline instead of the contractor's.
Regardless of whether you are renovating a foreclosure property or creating home décor for your existing house, learn more about DIY projects at BankForeclosuresSale.com.