Common Types of Repossessed Homes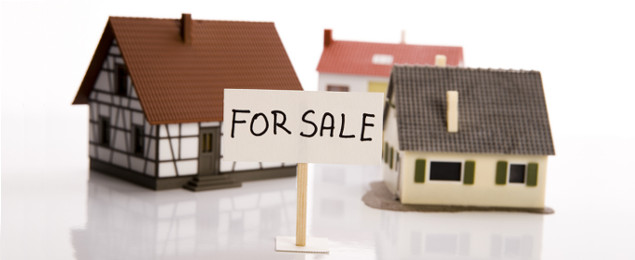 Not all repossessed homes are the same nor can they be found in the same place. No matter what type of repo houses you are looking for, no doubt with enough patience and perseverance, you will be able to find repo home foreclosures to fit your needs and desires.
Single Family Residential Homes
The vast majority of bank repossessed homes for sale and government repo homes are standard residential properties. Some may be of frame or "stick" construction. Others may be concrete or brick homes. Depending on the local area and construction, the home may offer a basement, garage or even a pool. Investors often buy these homes and convert them into rental properties. In doing so, they can benefit from the income stream while they wait for the market to recover before they sell them at a substantial profit. First home buyers should consider buying a repo home because the purchase cost is often less than a traditional purchase.
Historic Homes
Occasionally you can find old historic homes that have been lost in foreclosure. Do not be quick to pass these up. Though some may be in need of a complete rehab, which can be a great investment for a fix and flip investor, others have been remodeled. The construction methods used a century ago can rival or exceed how homes are built today. Renovated, restored and updated historical homes can often be resold for a considerable profit.
Fixer-Upper Homes
Perhaps the most thought of foreclosed homes are those in need of some type of repair, remodeling or complete renovation. Investors often focus on these properties because they can offer the greatest return on their investment. Depending on the condition of the property, these homes can be sold at a huge discount.
New Construction
Not all homes are fixer-uppers or community eye sores. At times, even contractors and new home purchasers can lose their home in foreclosure. Buying a repo home that is less than five years old is a good way to be able to move right in without too many worries. It is still recommended to pay for a qualified home inspection just to make sure that the builder did not cut any corners.
Celebrity and Luxury Homes
For sale repo homes can come in any size and with any price tag. Within our database, you can find multi-million dollar homes that are being sold at a discount. Imagine owning a sprawling estate with a gorgeous view of the ocean – for pennies on the dollar. That is a real possibility with a foreclosure home.
Abandoned Homes
These properties exist in every city, suburb and small rural town. If the property owner fails to make any mortgage payments or they forget or refuse to pay the property taxes, these properties can be repossessed and sold at a substantial discount.
Mobile and Modular Home Repossessions
Besides traditional residential homes, you can also find pre-fabricated homes that have been repossessed. These homes may come with land and others may be located in a mobile home park. If the trailer is in a mobile home park, the buyer will need to pay monthly lot rent in order to keep the home there.
Condominium Units
Townhouses and condominiums can be foreclosed upon by banks, lenders, property tax authorities and even the Home Owners Association. At times these units can be purchased for the price of back HOA dues or property taxes. These units can make nice investments either for personal use or as an investment property.
Multi-Family Repo Properties
Investors also can fall on hard times and lose their investment or income properties to foreclosure. Multi-family properties can include duplexes, triplexes, quad-plexes and apartment buildings. This can present a very sound investment opportunity especially if the property is in relatively good condition; there are good tenants who are paying market rent; and you are able to buy the property at a discounted rate. This will only increase the return on your investment.
Commercial Properties
Another excellent foreclosure investment opportunity that should not be overlooked is located within the commercial market. These properties can vary from small storefronts with apartments upstairs to large industrial properties. Completing a careful due diligence is necessary to ensure that this will be a good investment and money making opportunity.
Vacant Land
Vacant land foreclosures and repossessions often happen at the state property tax level. If a property owner fails or forgets to pay their property tax on a piece of vacant property, the property can be auctioned at a property tax sale. If you are looking to build your own home or are considering creating a property development, do not overlook the possibility of getting it through a tax auction.
Miscellaneous Repossessed Real Estate
Besides these obvious types of repossessed homes for sale, there are other less known opportunities. These can include repossessed docks, boat slips, deeded parking spaces, condemned properties, airplane hangars and even mineral rights. The possibilities can be endless.